En famille ou entre amis, vous vous reposerez dans l'un de nos 20 chalets, harmonieusement répartis autour de l'étang. Calme, nature et chant des oiseaux vous entourent… Fonctionnels et tout équipé, nos chalets répondent à votre demande de confort : vous y serez au chaud dans l'une des deux chambres ou vous vous délasserez sur la terrasse couverte, face à l'étang…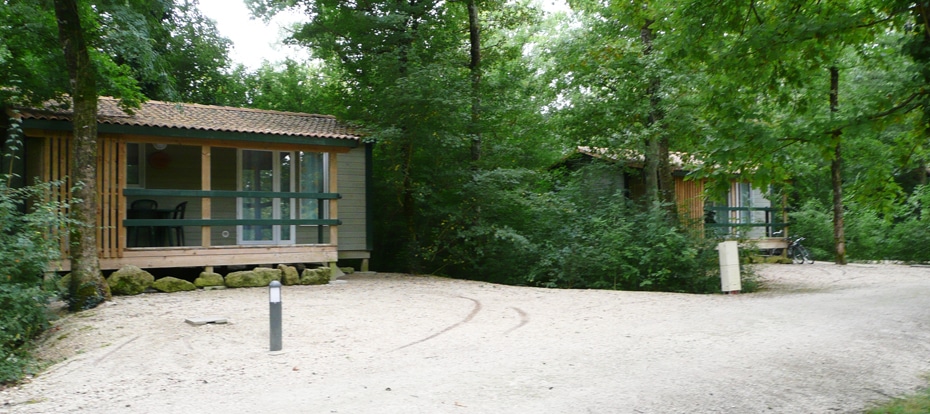 Un habitat proche de la nature, bien intégré à son environnement, bénéficiant d'une isolation confortable et du chauffage afin de pouvoir apprécier les charmes, et les spécificités de notre région en toute saison. Une terrasse de 12 m², lieu de convivialité pour prendre vos repas au coeur du paysage ou recevoir un instant vos voisins pour ces courts moments inoubliables qui scellent de longues amitiés. Chaque terrasse est équipée d'un salon de jardin avec sept chaises. Un espace intérieur de 32 m² remarquablement organisé, un équipement fonctionnel bien adapté à votre vie de famille. Un séjour lumineux, un mobilier de qualité, un équipement de cuisine adapté à une autonomie complète qui vous simplifie le quotidien : table de cuisson à gaz, réfrigérateur, évier, four micro-ondes, cafetière électrique, équipement vaisselle et batterie de cuisine (en option : télévision). Les chambres sont conçues pour de longs moments de repos, une intimité préservée, et dotées d'une literie de qualité (lits 1.40 x 2 m et 0.80 x 2m). Une salle d'eau, équipée d'un large plan vasque et d'un bac à douche de 0.80 x 1.40 m. Pour compléter votre confort, les WC ont été séparés.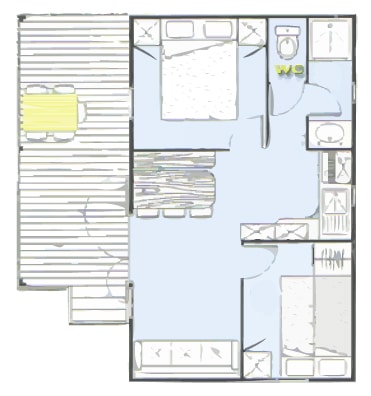 Nous disposons aussi de chalets équipés spécialement pour en faciliter l'accès aux personnes à mobilité réduites, n'hésitez pas à nous demander plus de renseignements.
Family or friends, you can relax in one of our 20 chalets which sit harmoniously around a tranquil lake, surrounded by rustic nature and birdsong… Functional and fully furnished our chalets match your demand for comfort. You will be warm in one of two rooms and enjoy the view on the covered terrace facing the lake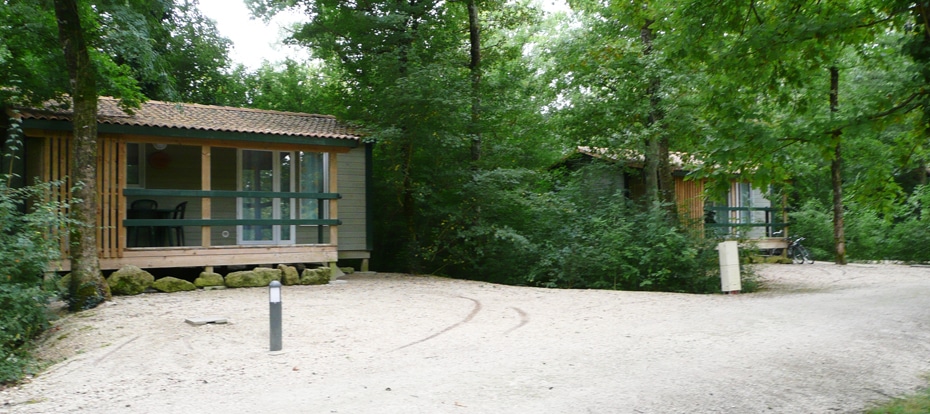 The comfortable chalets blend with natural surroundings and are heated so you can enjoy your holiday all year round. Each chalet has a 15m2 terrace equipped with table and seven chairs for meals or to admire the view with friends and neighbours. There is an interior space of 32m2 complete with functional equipment so you can enjoy family life. Well designed living quarters with quality furniture and a fully-fitted kitchen (containing hotplates (gaz), fridge, micro-waves, kitchen sink, coffee machine, dishes, glasses and cutlery. Colour TV can be provided as options). Beds are made to allow long periods of restful sleep, with your privacy guaranteed. (Dimensions : 1.40 * 2 m et 0.80 * 2m). A spacious bathroom with wash-basin and large shower (0.8 x 1.4 m). The WC is separate.